Projects aimed at preserving Polish vital records
Recently, several PGSA members expressed concern that the remaining Polish family vital records at various parishes, districts, and areas in Poland are fragile, quickly deteriorating, and may be on the verge of disappearing. Our President, David Lewandowski sent a message to the PGSA Board requesting we engage all the organization's resources to help identify and actively pursue a project to preserve such records.
In response, early this year, PGSA established and dedicated a sub-committee of the Board to review this request.
We are now in a position to publicize to our members, a detailed list of current efforts and progress that many in Poland and elsewhere are making on an ongoing basis to make more records available (on line).
This web site directory is our first step to inform, build awareness and mobilize our PGSA membership to volunteer in the effort to transcribe and / or digitize Polish vital records before they fall victim to the ravages of time and are lost forever.
---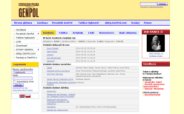 Here you'll find projects sponsored by various national organizations in Poland.
View More
---
By the First Partition of Poland, Austria had obtained Galicia (consisting of Red Russia, the city of Lemberg [Lwow], a part of western Podolia, and southern Little Poland). Austria did not take any Polish land in the Second Partition. During the Third Partition of Poland, Austria took the remainder of Little Poland and Krakow.
View More
---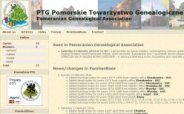 The German Partition (sometimes called Silesia and Prussian-Poland) refers to the former territories of the Polish-Lithuanian Commonwealth acquired during the partitions of Poland in the late 18th century by the Kingdom of Prussia.
View More
---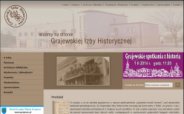 Warsaw and the surrounding area was under Prussian rule until 1815, when the Congress Kingdom of Poland comes into being under Russian rule. The former provinces of Grodno, Kalicz, Kielce, Lublin, Lodz, Lomza, Plock, Radom, Siedlce, and Suwalki were among those areas annexed by the Russian Government.
View More
---