Introduction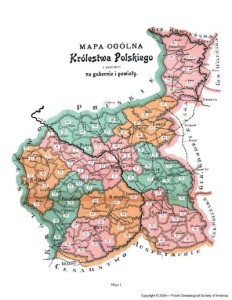 The present index consists of about 3700 entries from a Polish map from 1907. These entries are what we have in electronic form. If you were a contributing indexer, see if your work is contained in this index. If it is not here and you still have the electronic file, please send it to the [email protected] for inclusion.
The list of volunteers and their powiats is located here.
In the coordinate column, + means there is a church there and @ means there is a post office.
Polish Map Index Search
[ New Search Feature is coming soon ]